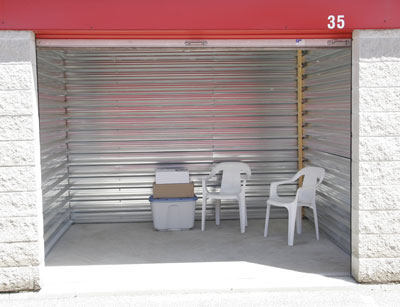 Interior View of 10x10 ft. unit.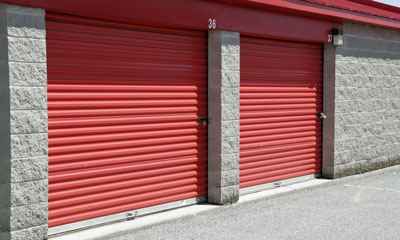 Exterior View with your lock on the door.
Storage Units
| | |
| --- | --- |
| Sizes | Space Guide |
| 5x10 ft. | Approximately 1 to 2 rooms of furniture and boxes. Bicycles, business records, seasonal items.This size unit will hold approximately 160 archive boxes for records storage. |
| 10x10 ft. | Approximately 2 to 3 rooms of furniture and boxes. Office furniture, files, and equipment. |
| 10x20 ft. | Approximately 5 to 6 rooms of furniture and boxes.This is about the size of a one car garage. |
Site Map of our Self Storage Facility (PDF)


Self Storage Units offer an affordable, flexible, and convenient short or long term storage solution for a variety of situations. Whether it is for personal or business reasons you can use the self storage to your meet your needs.
The storage units locked up with your own lock - you keep the key.
You will have access to the facility with an assigned PIN #. Your PIN number is entered on a key pad from the comfort of your vehicle. The advanced computerized system will automatically open the gate for you.
For security, the computer system will track who and when they entered the facility.